December 11, 2010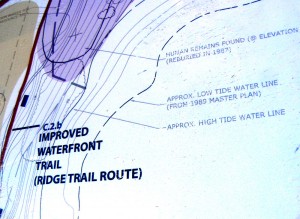 Controversial construction work at the Glen Cove Park scheduled to begin this year will be delayed until late spring or early summer, a city park district spokesman said.
The project, about a decade in the making, was most recently stalled over a dispute between city administration and the Greater Vallejo Recreation District, which manages the park. The city was seeking plan development fees from the district, much like other developers are asked. GVRD officials said they had not budgeted for the extra cost, and called the fee levy unfair since GVRD is improving the city's own land.

The Vallejo City Council approved a compromise last month that cut city fees in half.
GVRD General Manager Shane McAffee said it was determined in a park walk-through this week that development — which will include new park facilities and removal of two aging structures, as well as the removal of invasive plant species — should be done together next year.
McAffee said the district is limited by Solano County restrictions on grading land during the rainy season.
Some Native Americans oppose the park development because they say it will disturb an ancient burial ground. GVRD contends it plans only on returning the site to its natural state.