In November of 2005, Indian People Organizing for Change and SSP&RIT organized the first Sacred Site/Shellmound Peace Walk, spanning 270 miles of the Bay Area. The walk began at Sogorea Te (Glen Cove) on November 6th and ended at 24 days later at the Emeryville Huchiun Shellmound (destroyed by the Bay Street Mall). It was a spiritual pilgrimage, visiting dozens of sacred shellmounds, praying with the ancestors and raising awareness about the continued desecration and destruction of these areas.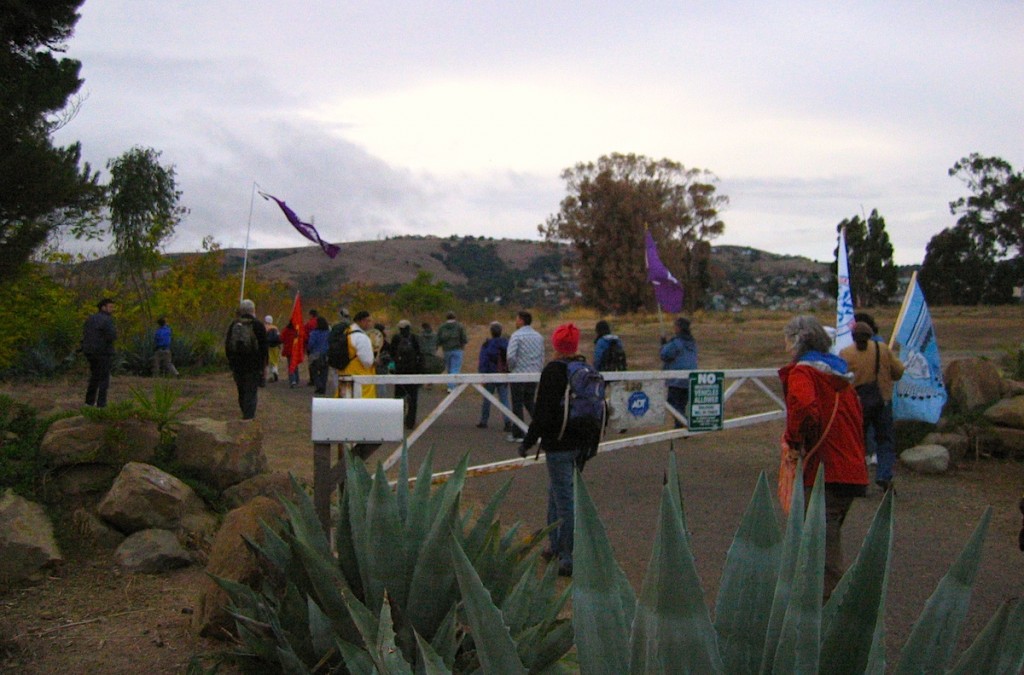 Arriving before dawn at Sogorea Te (Glen Cove), November 6th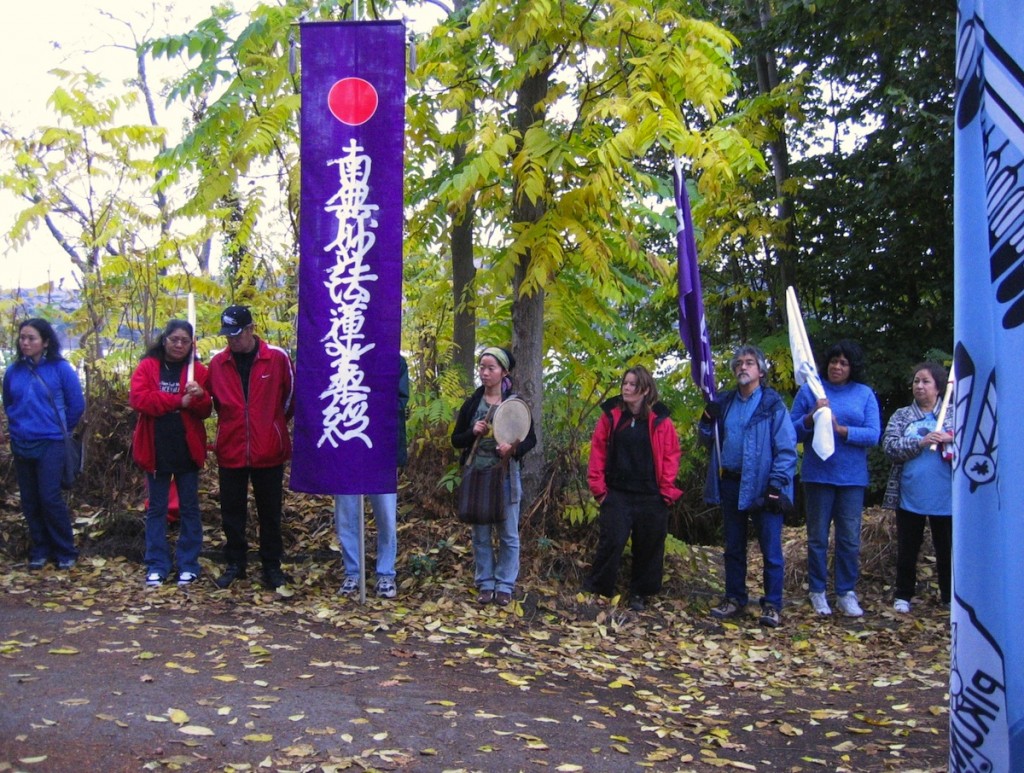 During ceremony at Sogorea Te burial grounds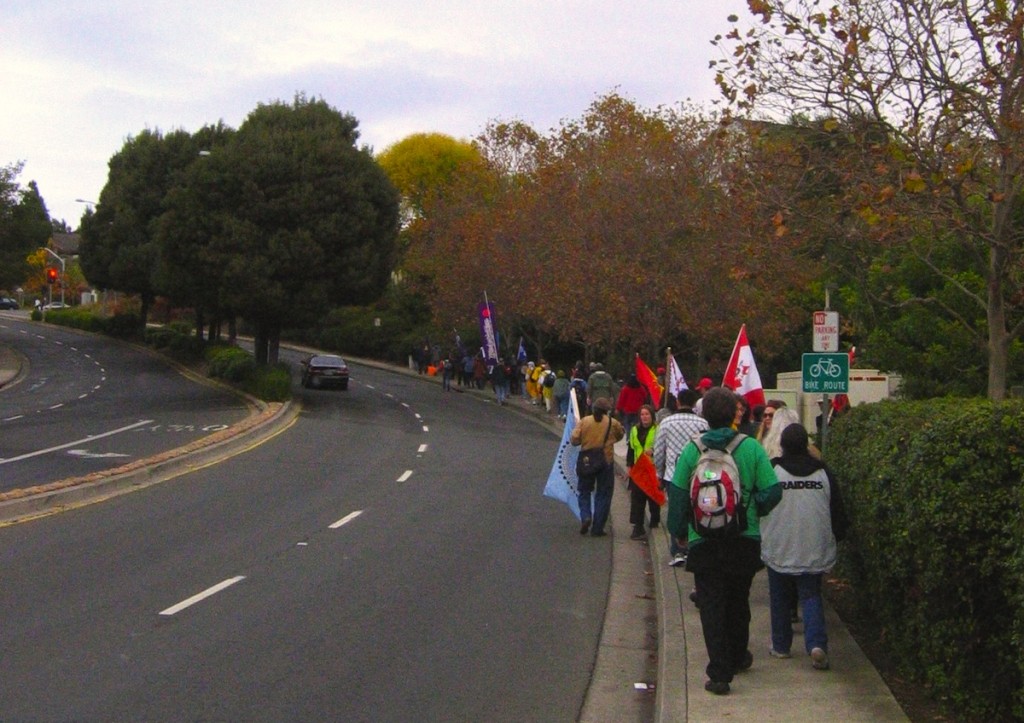 Walking through the Glen Cove neighborhood in Vallejo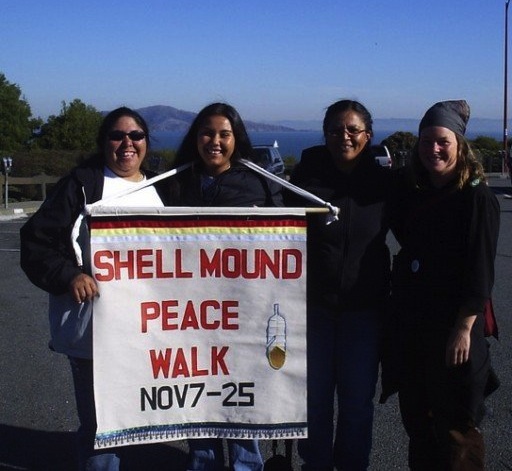 Left to right: Corrina Gould, Morning Star Gali, Johnella LaRose, KA Garlick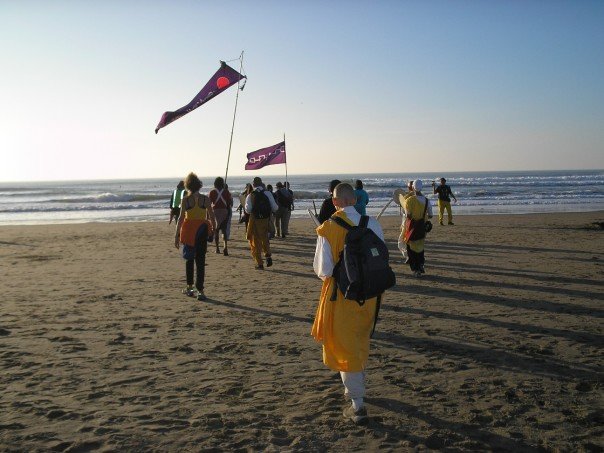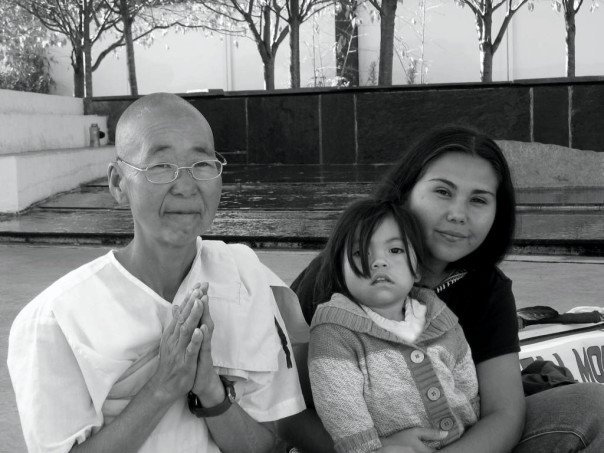 Jun San with Morning Star Gali. Nipponzan Myōhōji Buddhists took part in the Shellmound Walk.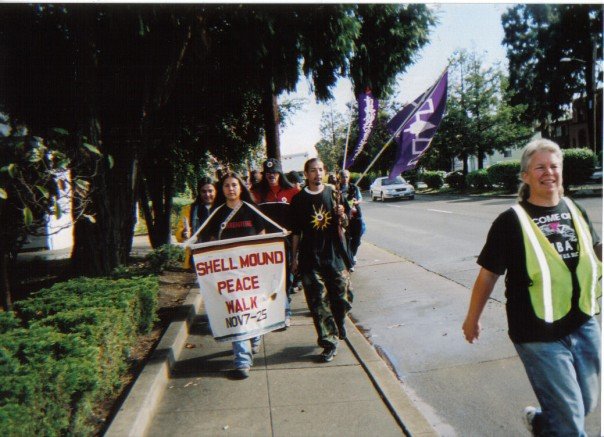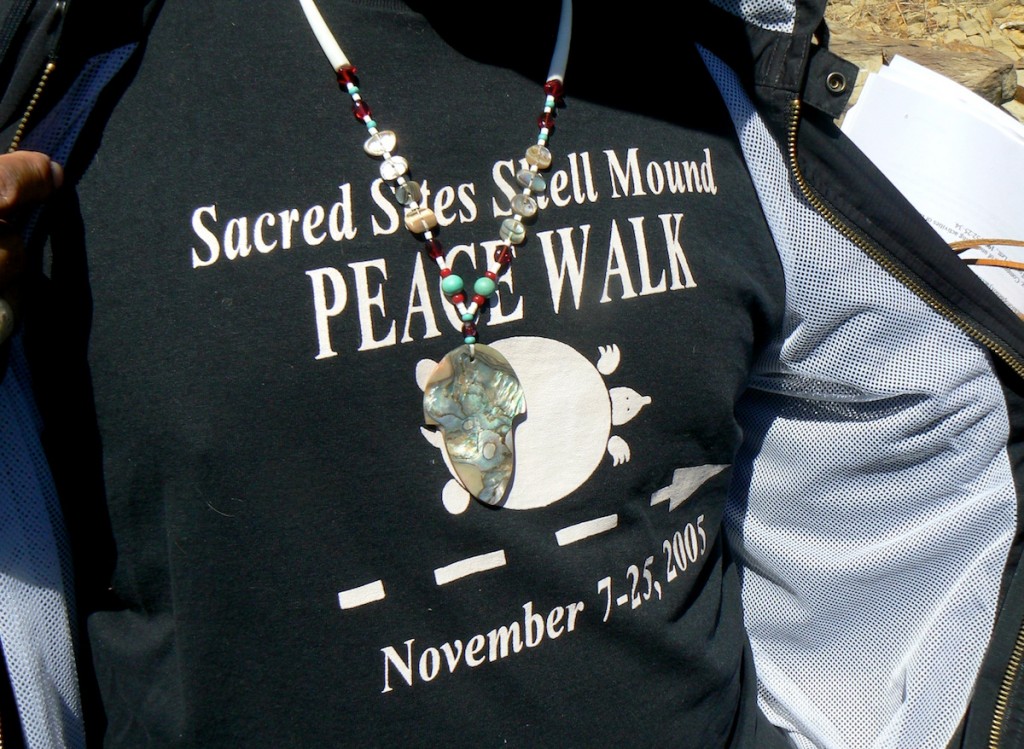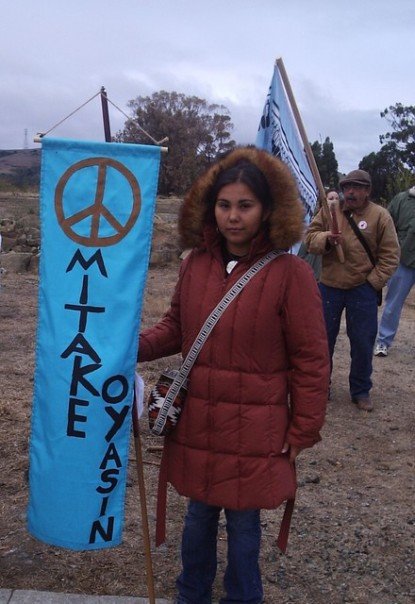 "We are all related" – photo taken at Sogorea Te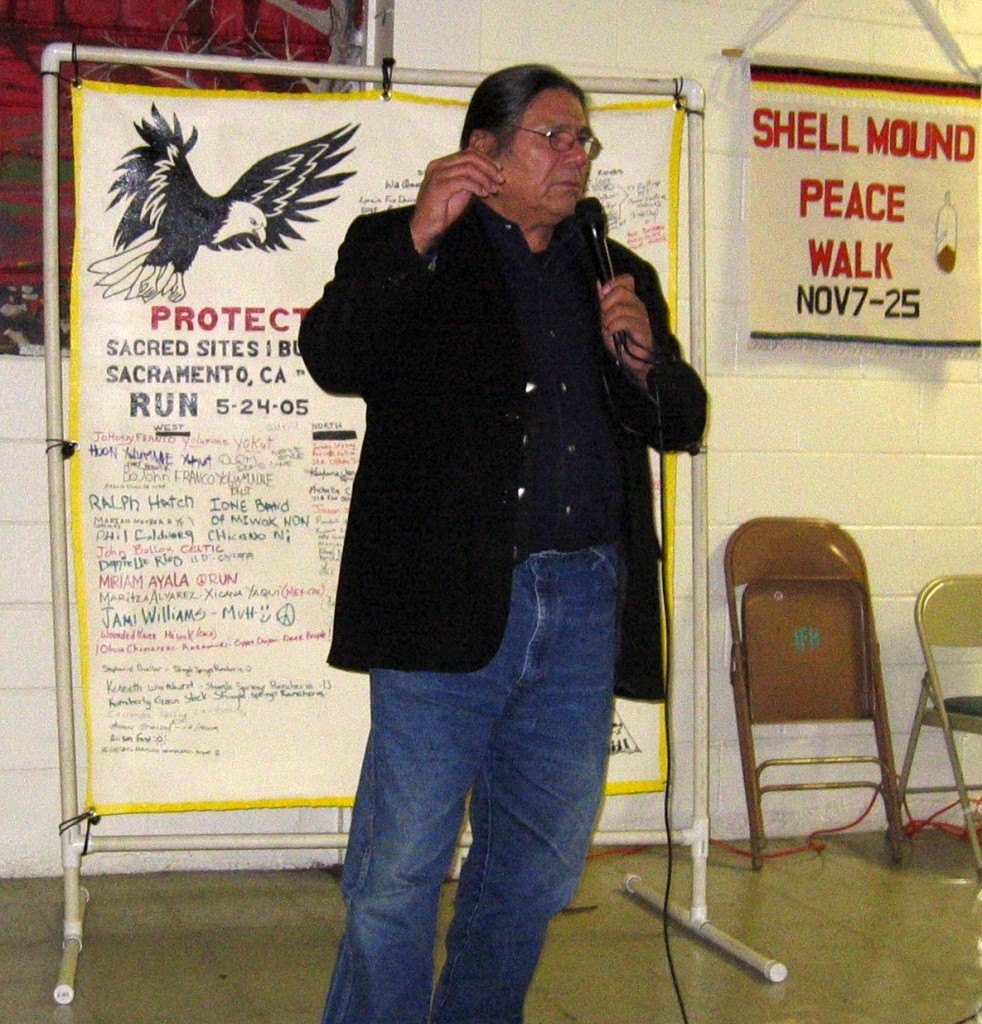 Dennis Banks of the American Indian Movement, speaking at Oakland Intertribal Friendship House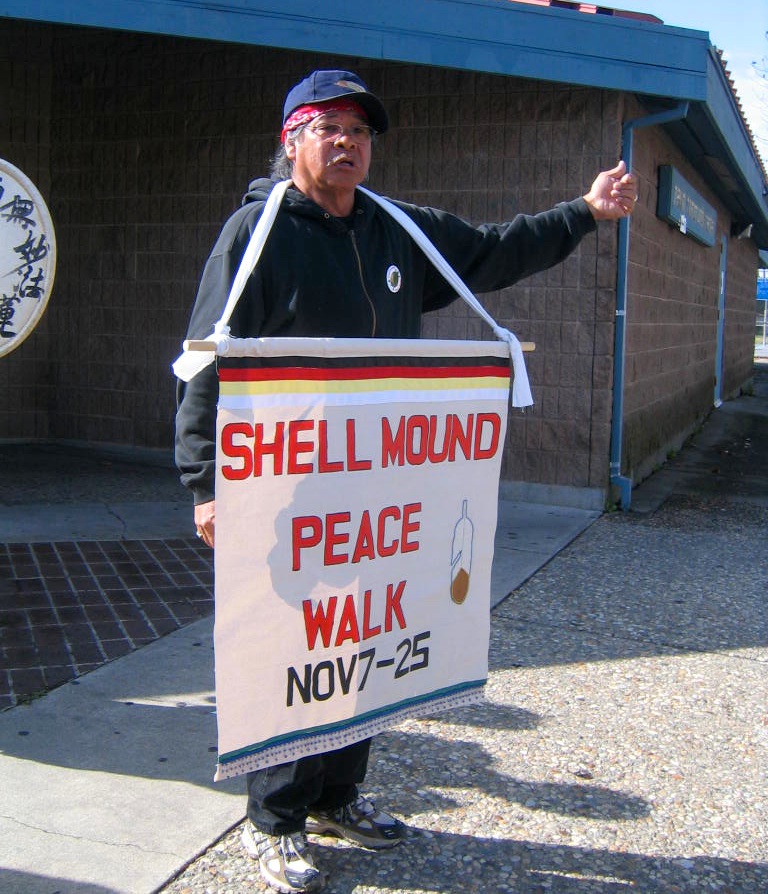 Wounded Knee DeOcampo, Miwok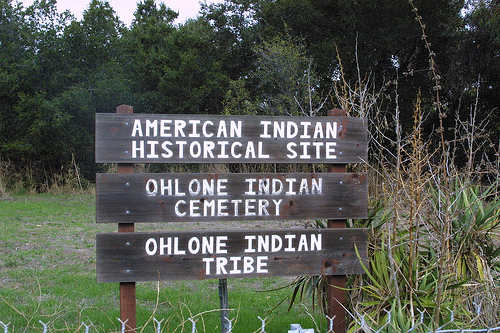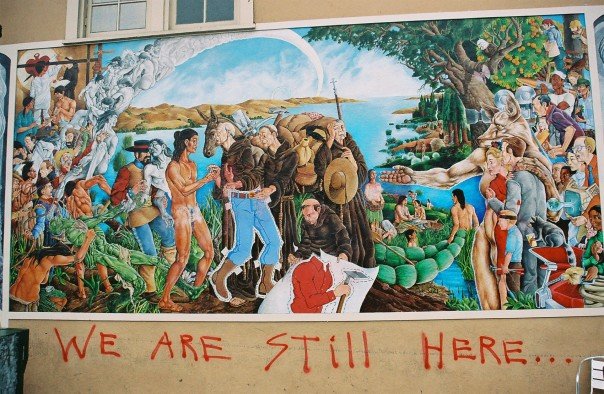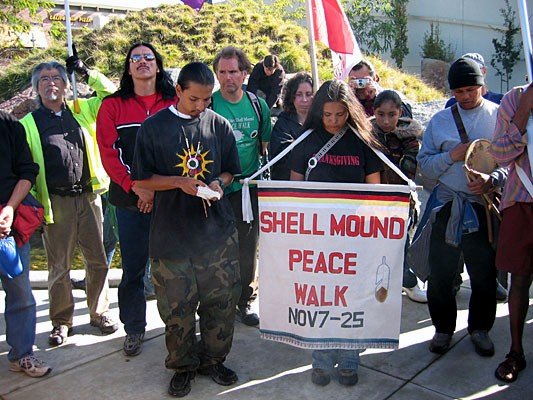 Ending with prayer at the Emeryville Huchiun Shellmound.
See also: A few photos of the 2006 Shellmound Peace Walk, via Francisco Da Costa.