These photos may be re-used by our allies & supporters, just please include a link back to this website wherever you post them. To request full resolution images, email protectglencove [at] gmail.com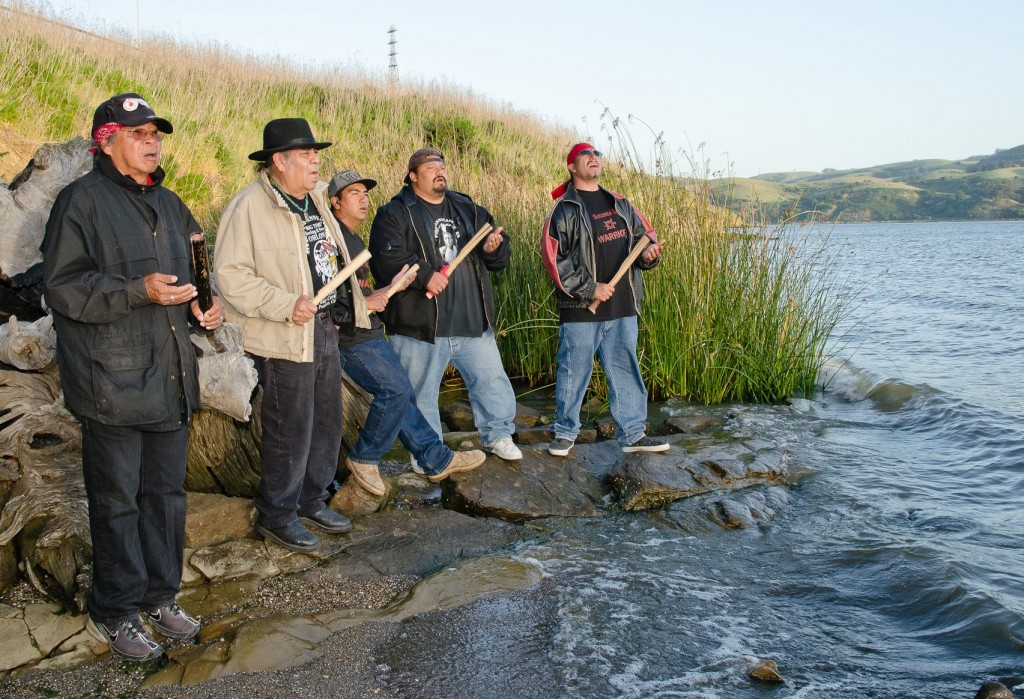 Left to right: Wounded Knee DeOcampo (Me-wuk), Tony Cerda (Rumsen Ohlone), Mickey Gemmill, Jr (Pit River), Naiche Dominguez (Apache/Ohlone), Wicahpiluta Candelaria (Rumsen Ohlone/ Apache)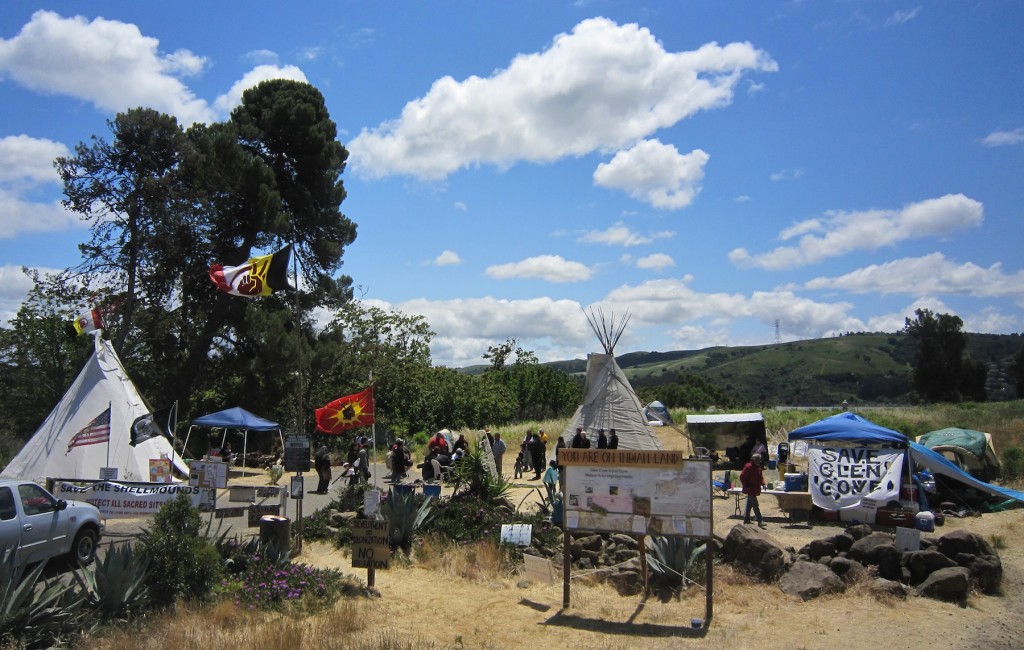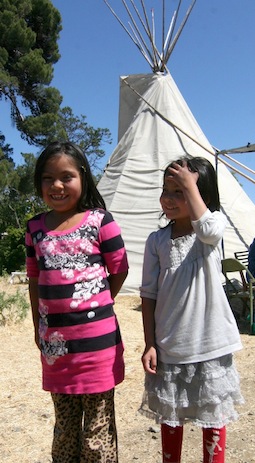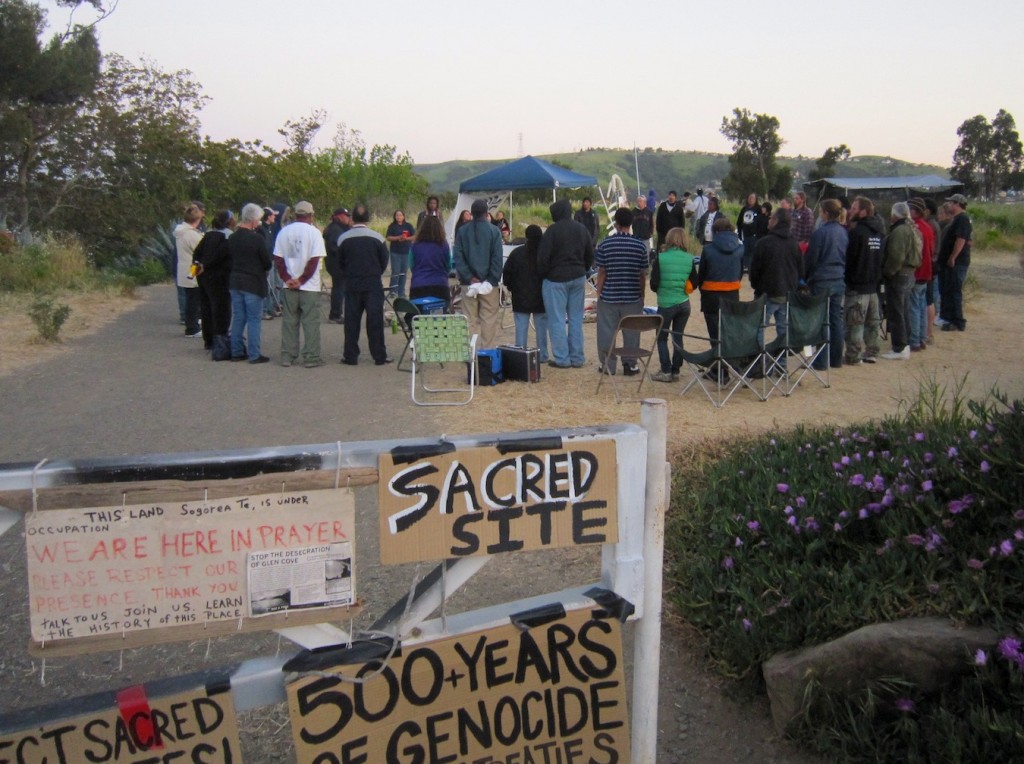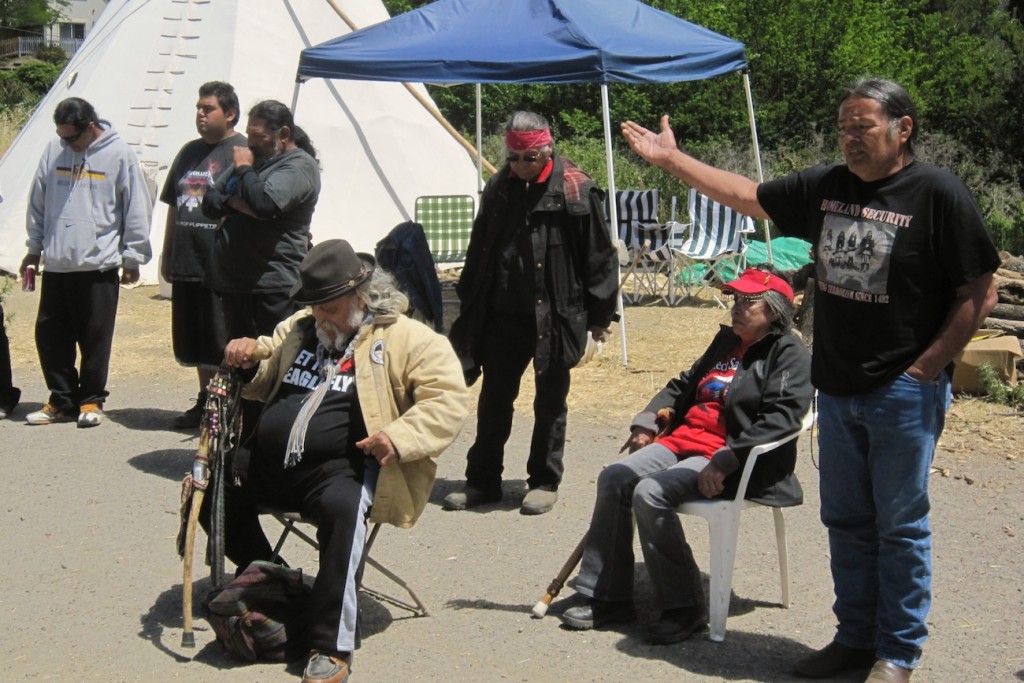 Joey Silvas (Wilaki) addresses the circle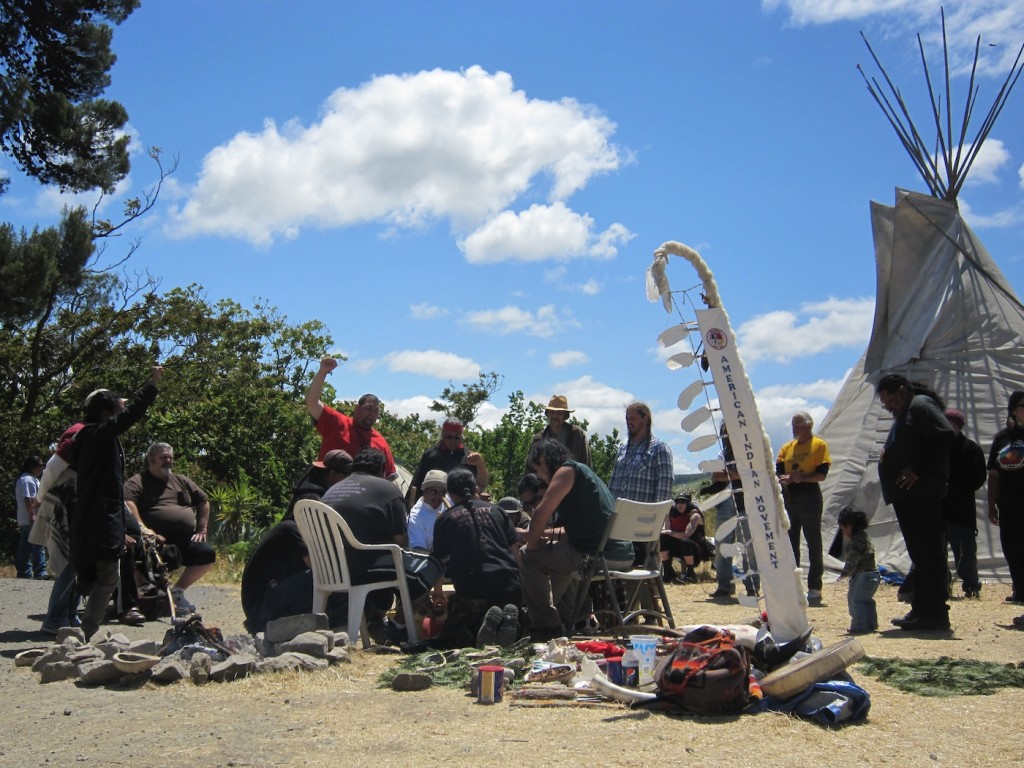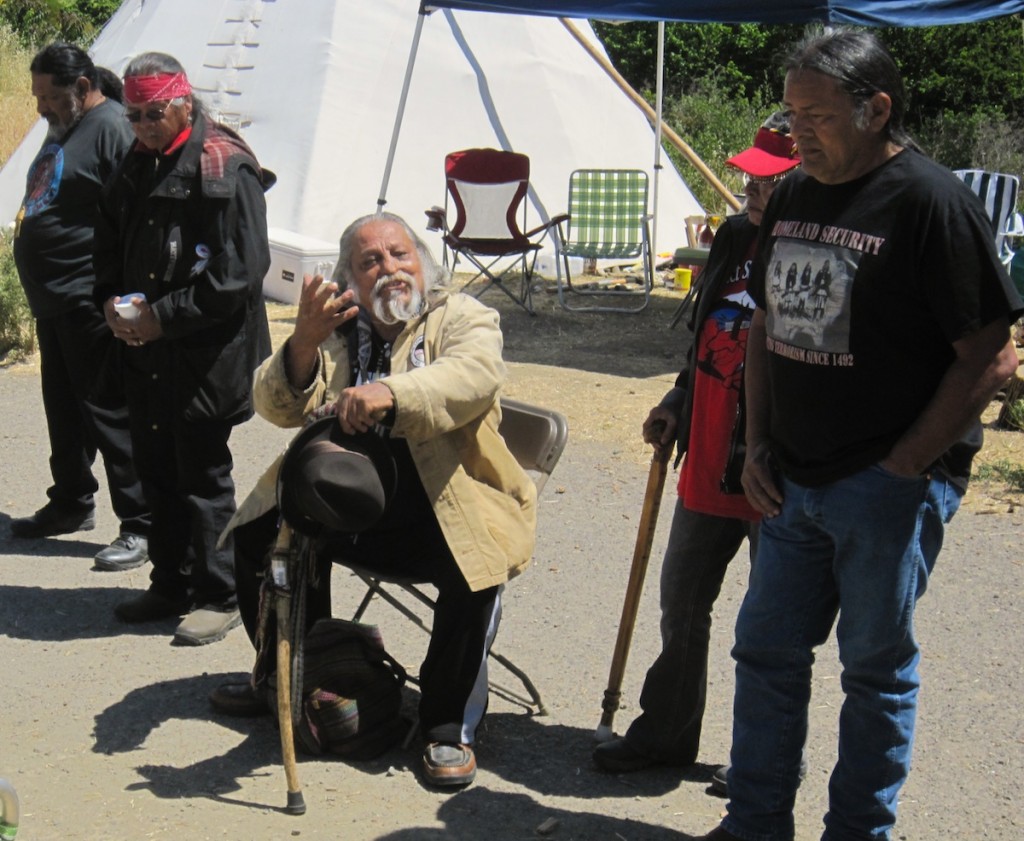 Elder Henry Dominguez speaks to the group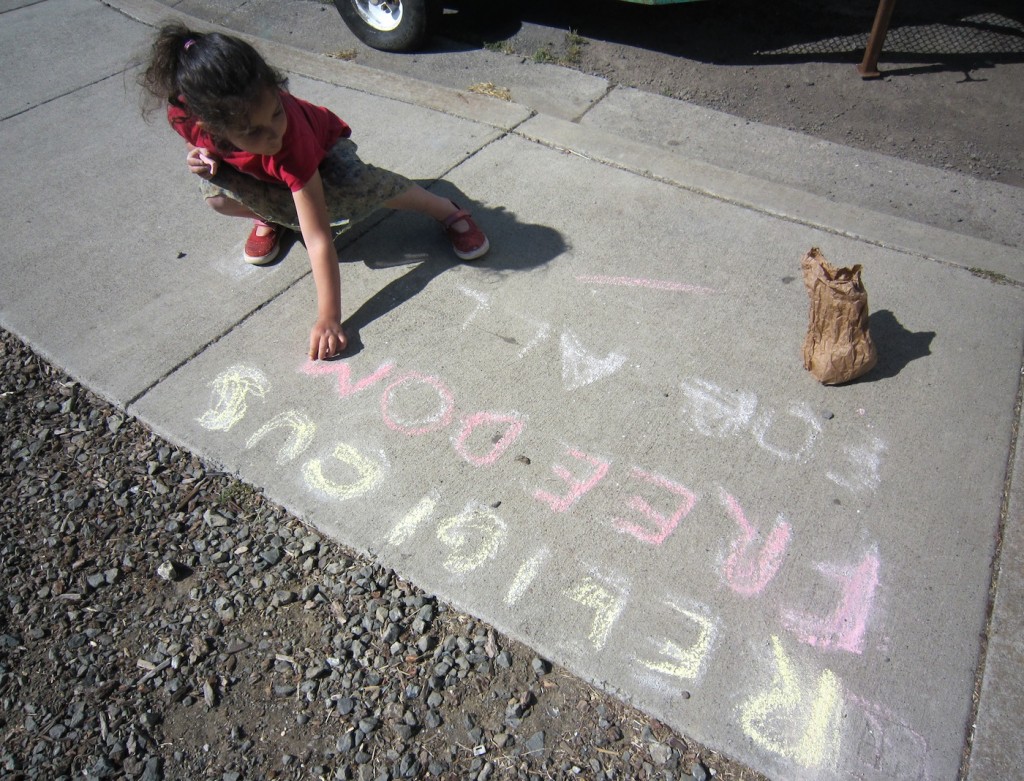 "Religious Freedom for All"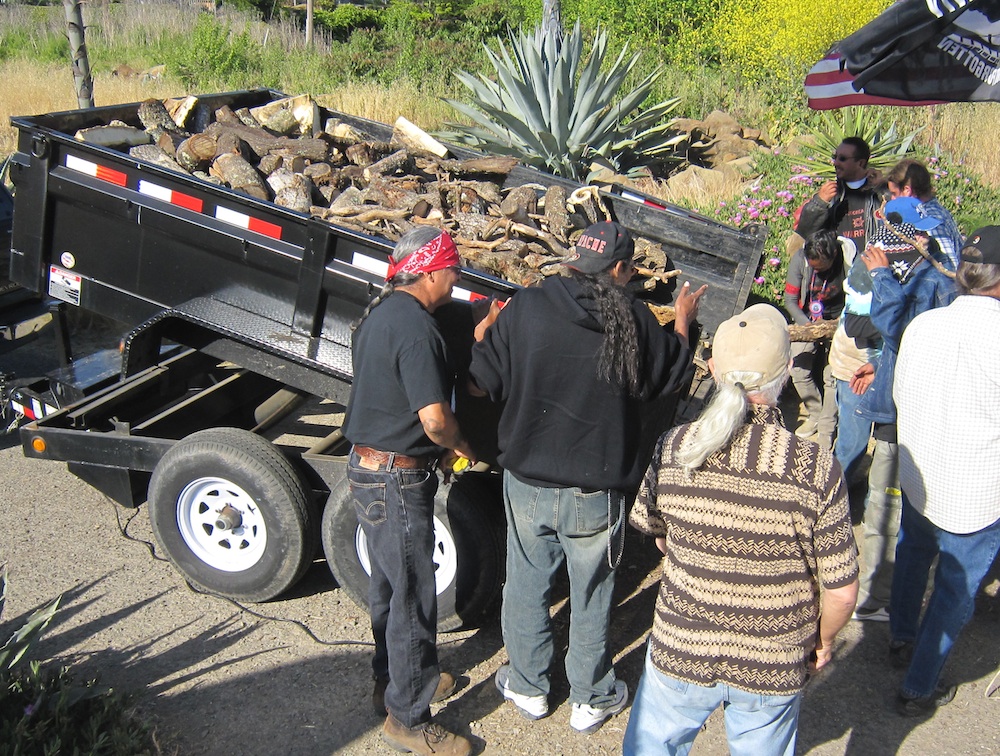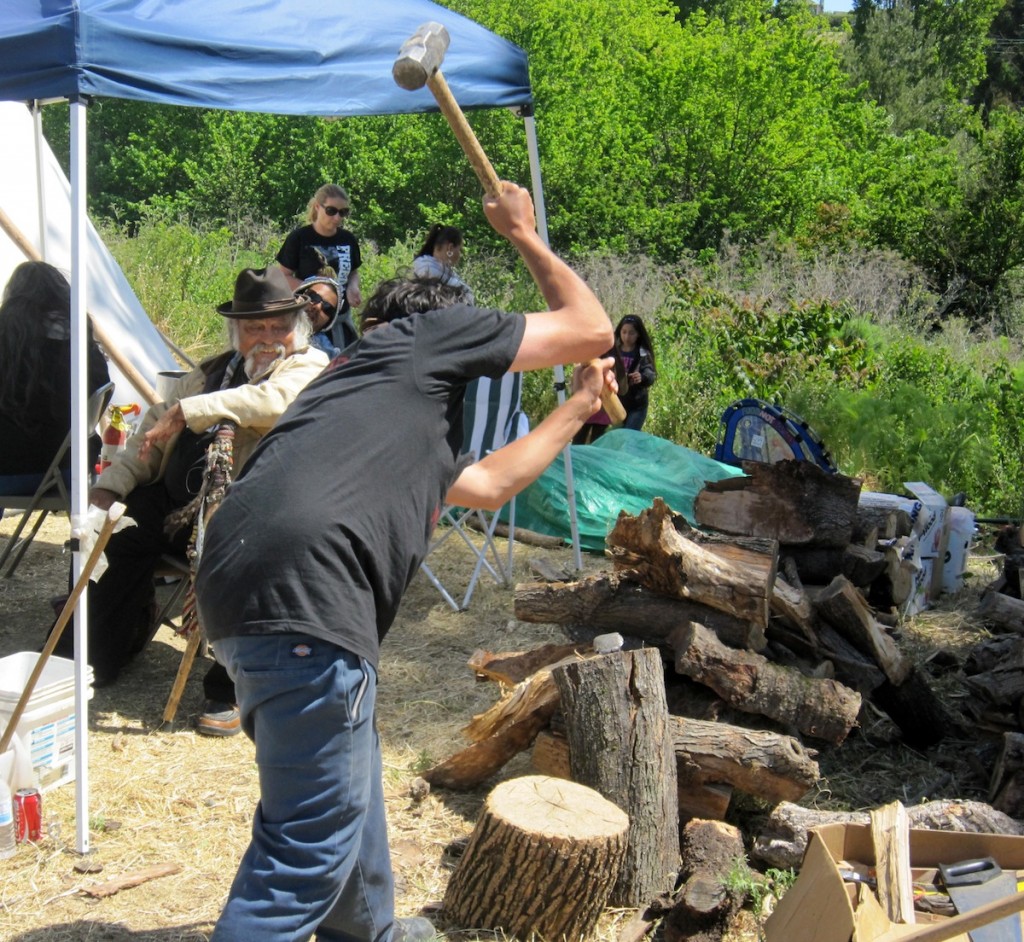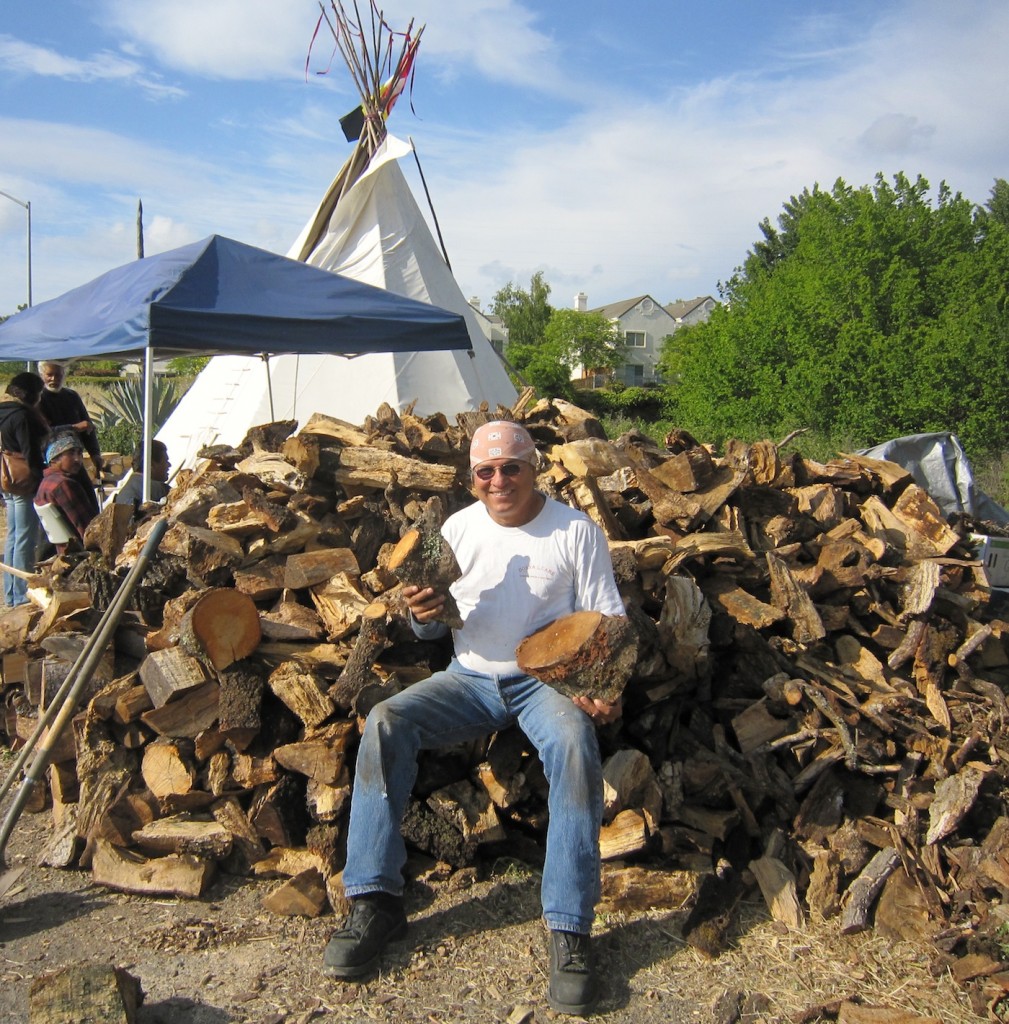 Sonoma Dave (Chiricahua Apache) and the latest of three gigantic trailers full of wood he has donated to the spiritual encampment.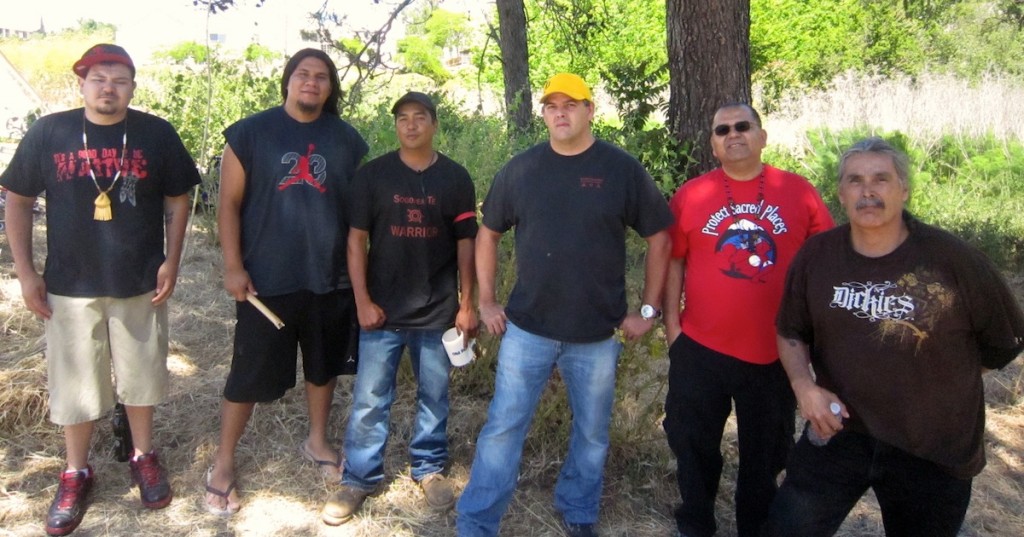 Pit River representatives at Sogorea Te – Left to right: Jonathan Riggins, Louis Gustafson, Mickey Gemmill Jr, Don Hayward, Radley Davis, Jim Hayward.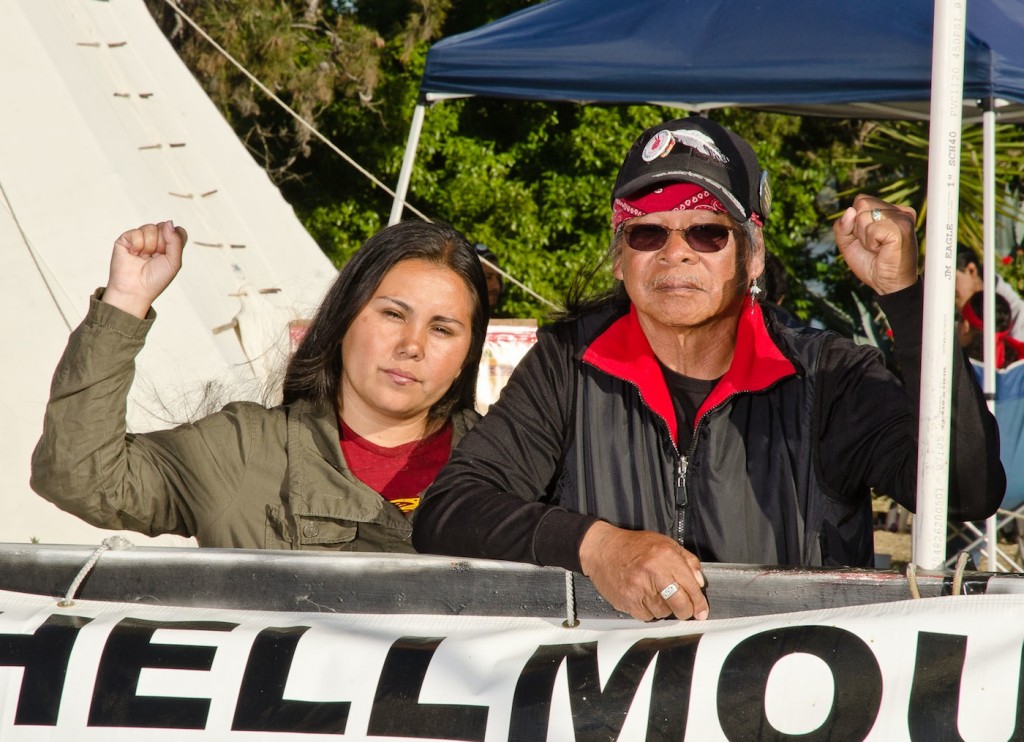 Morning Star Gali (Pit River) and Wounded Knee DeOcampo (Me-wuk) – Photo by Scott Braley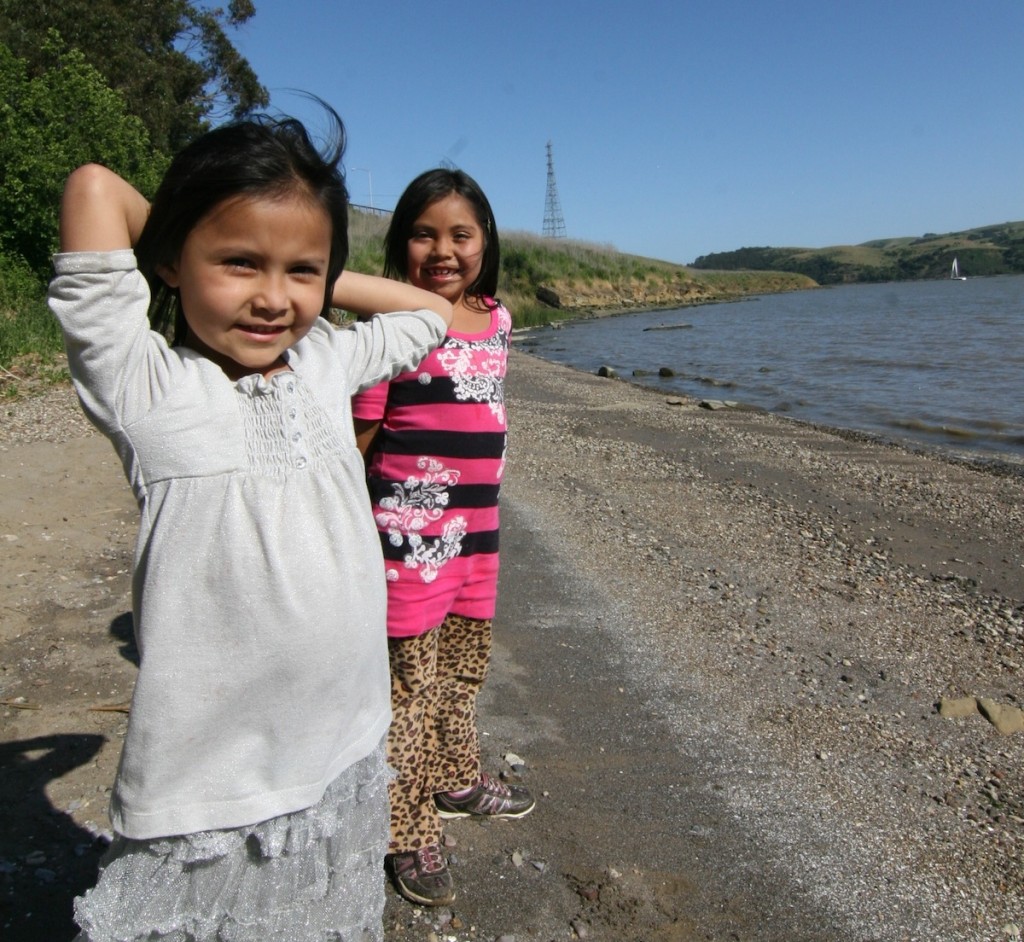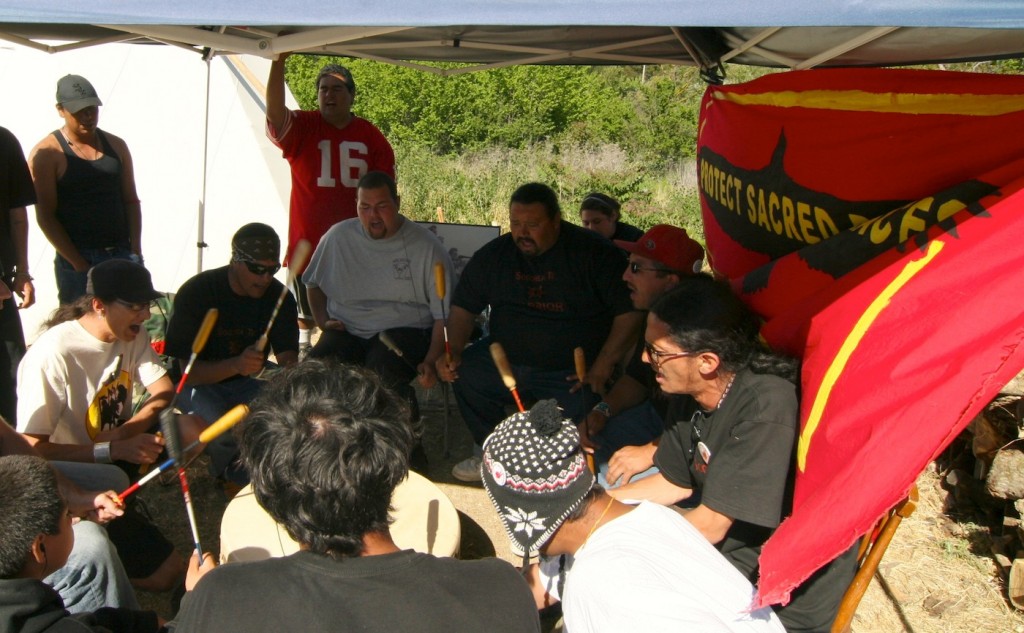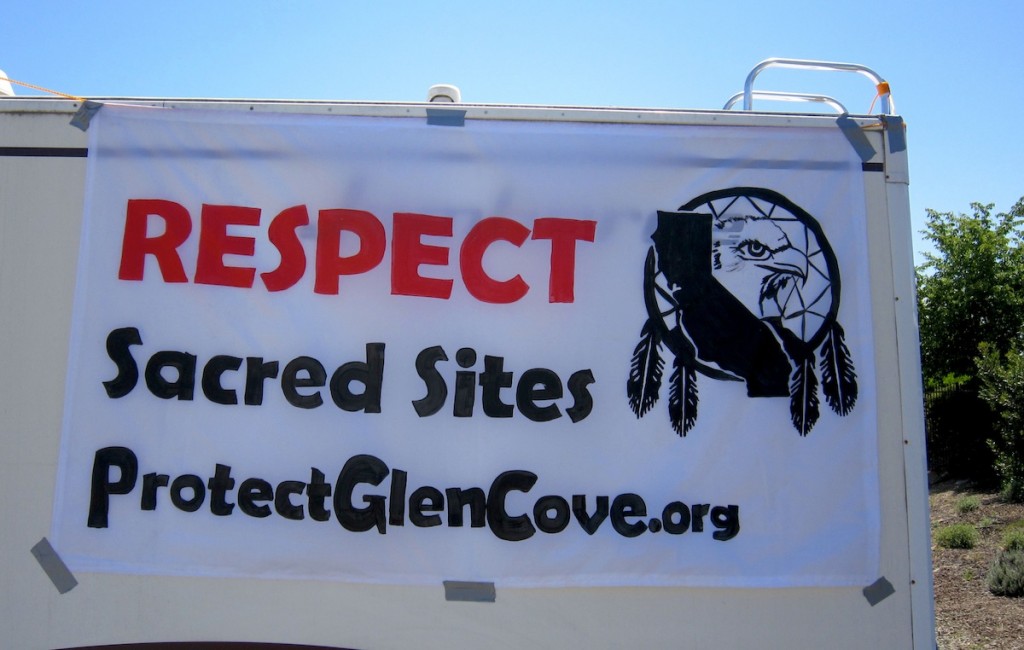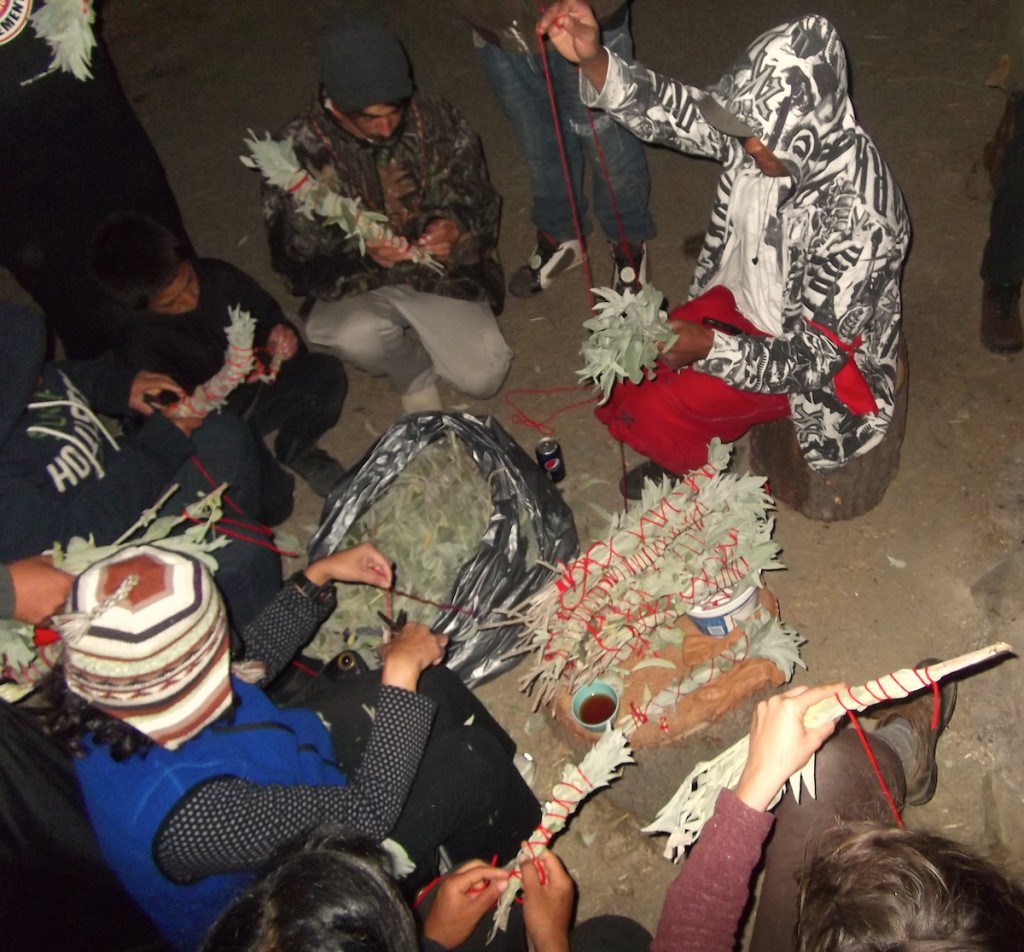 Bundling white sage, gathered from the wild and donated by the Dominguez family.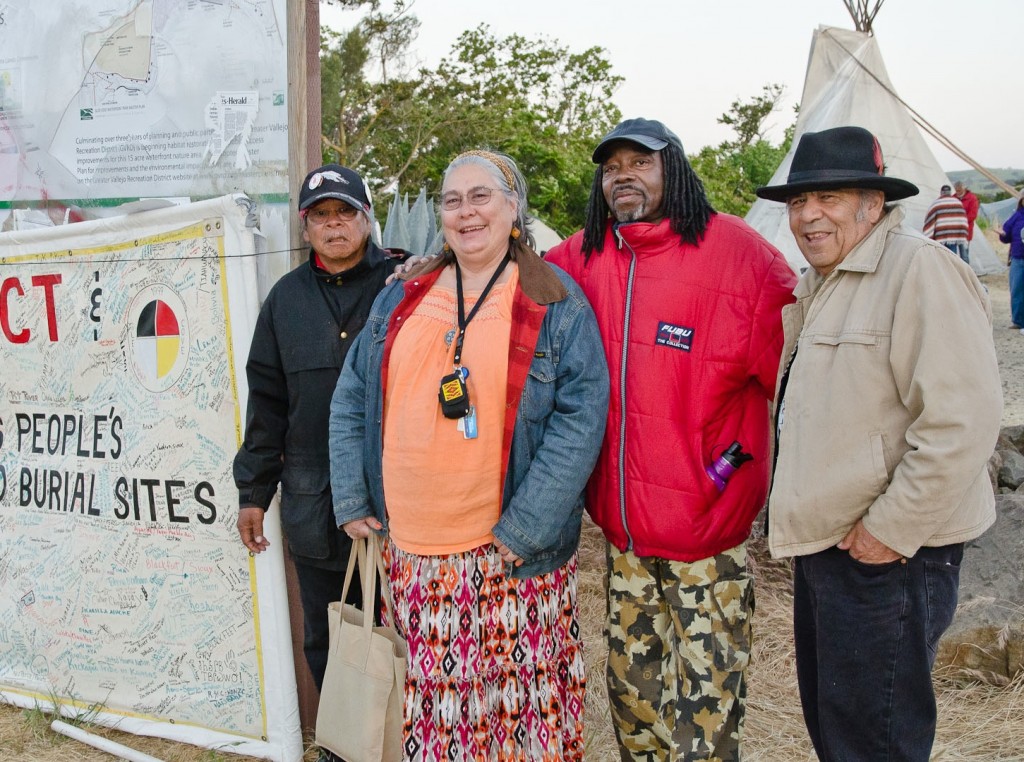 Left to right: Wounded Knee DeOcampo (Me-Wuk), Mary Jean Robertson (Cherokee), Richard Brown (Black Panther and SF8 defendant) and Tony Cerda (Rumsen Ohlone)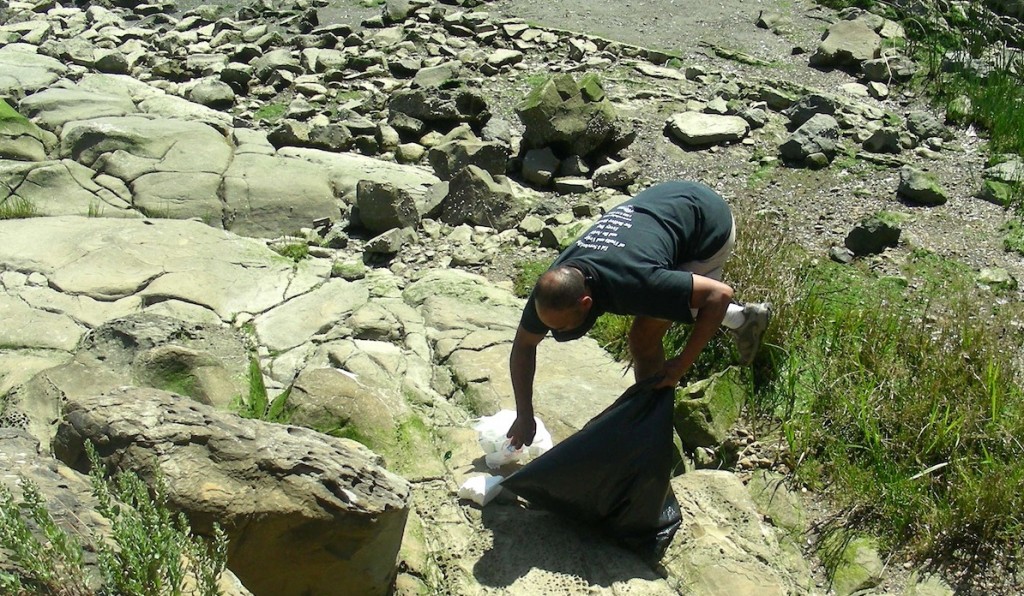 Pickin' up garbage along the shoreline. Participants from the spiritual encampment have hauled out over 500 pounds of garbage from the Glen Cove area.
Teri and Jimbo Simmons (Choctaw)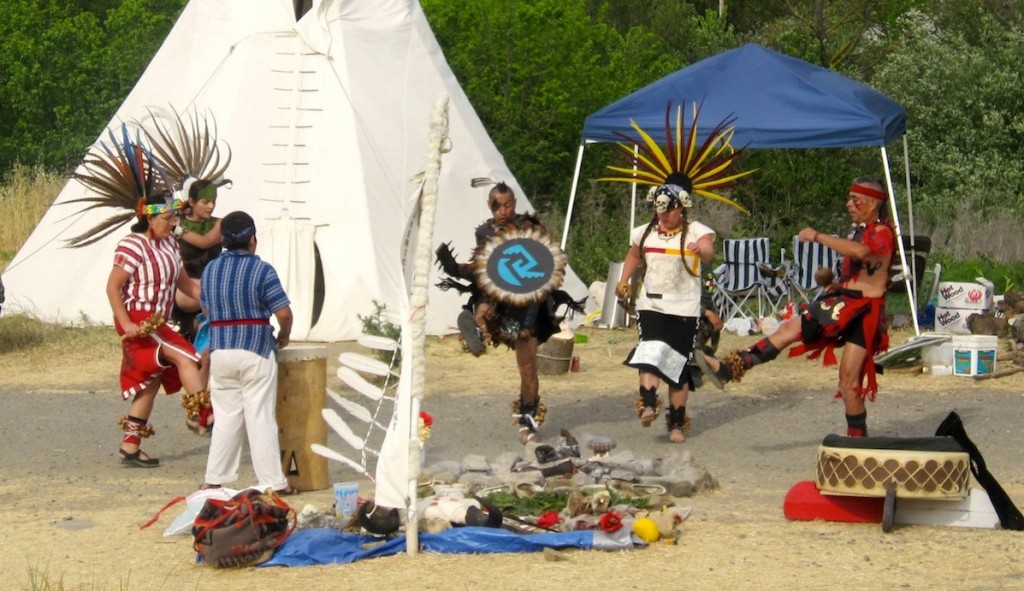 Mexica dancers from Santa Rosa, CA. They have been visiting over the past couple weeks helping out in the kitchen and with security.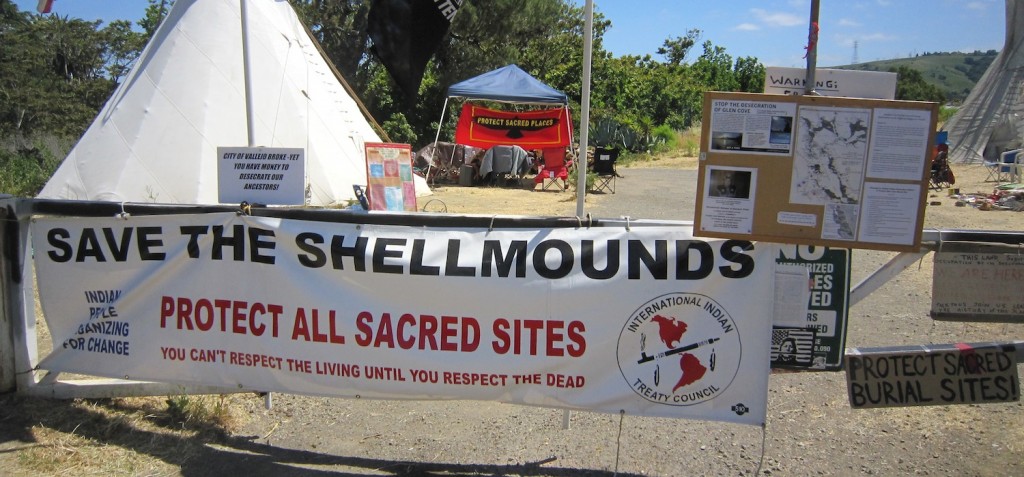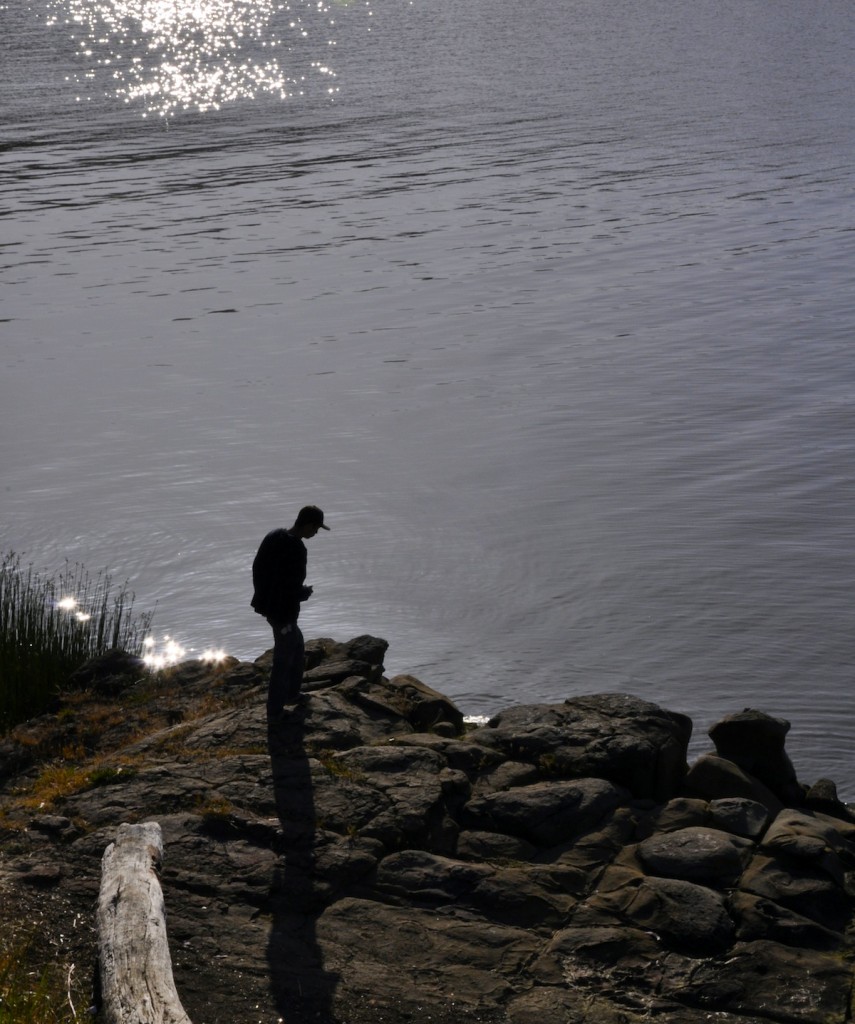 Photo by Alice Myers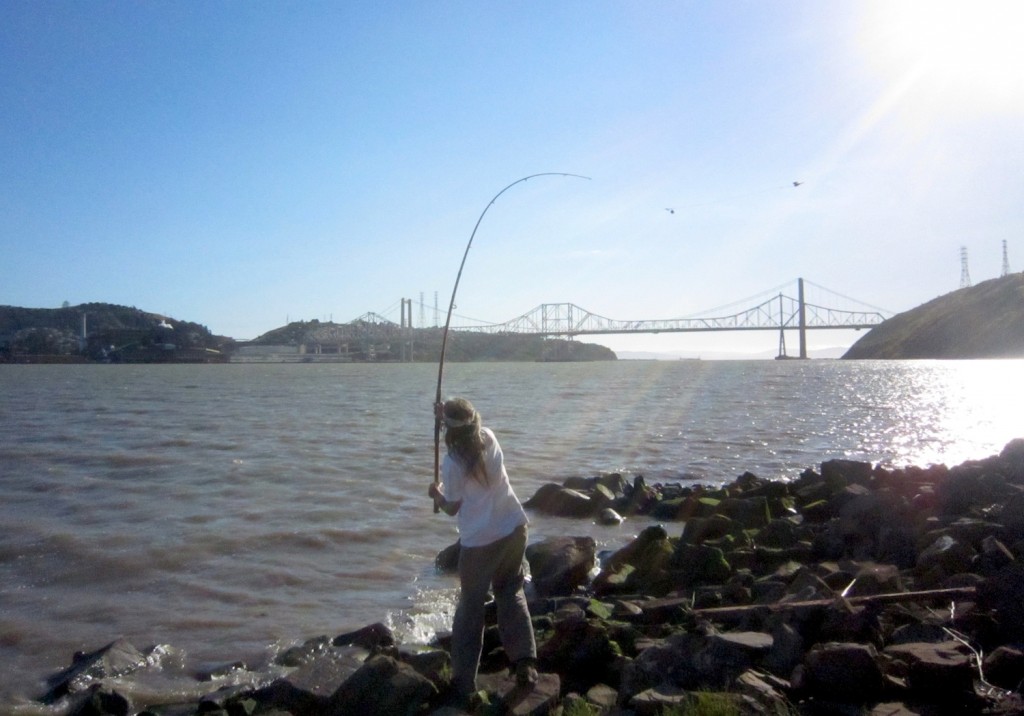 Fred Short fishing for sturgeon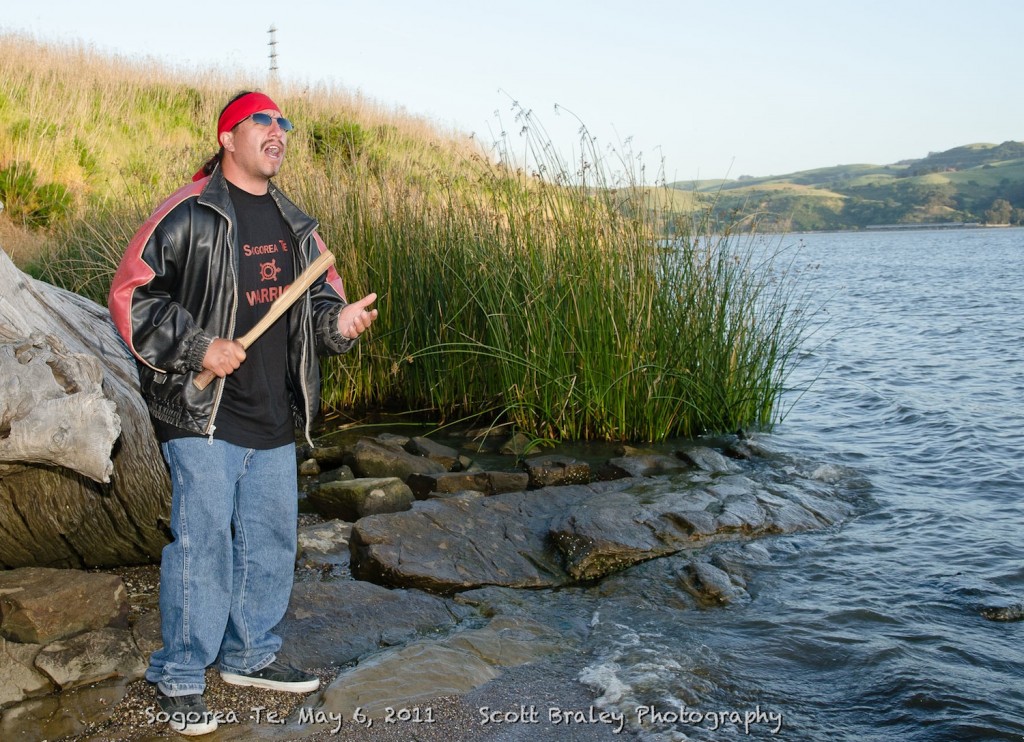 Wicahpiluta Candelaria (Rumsen Ohlone/ Apache) – photo by Scott Braley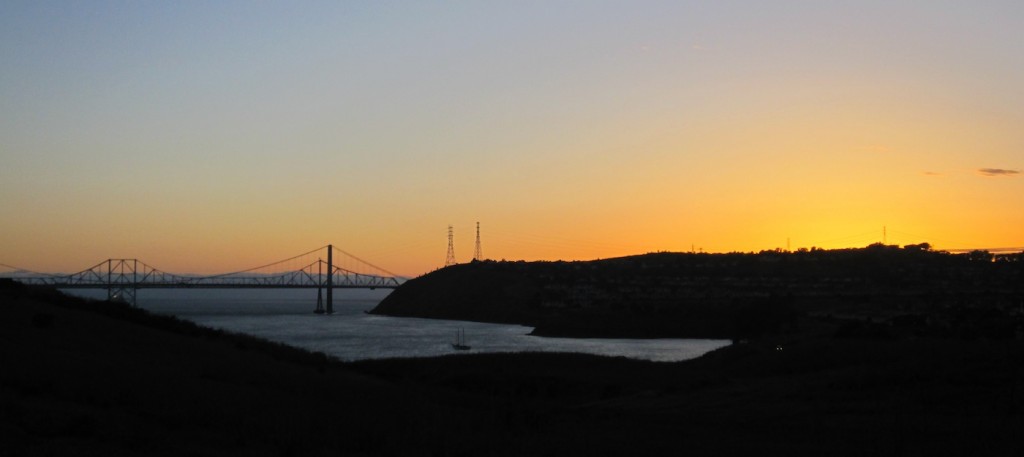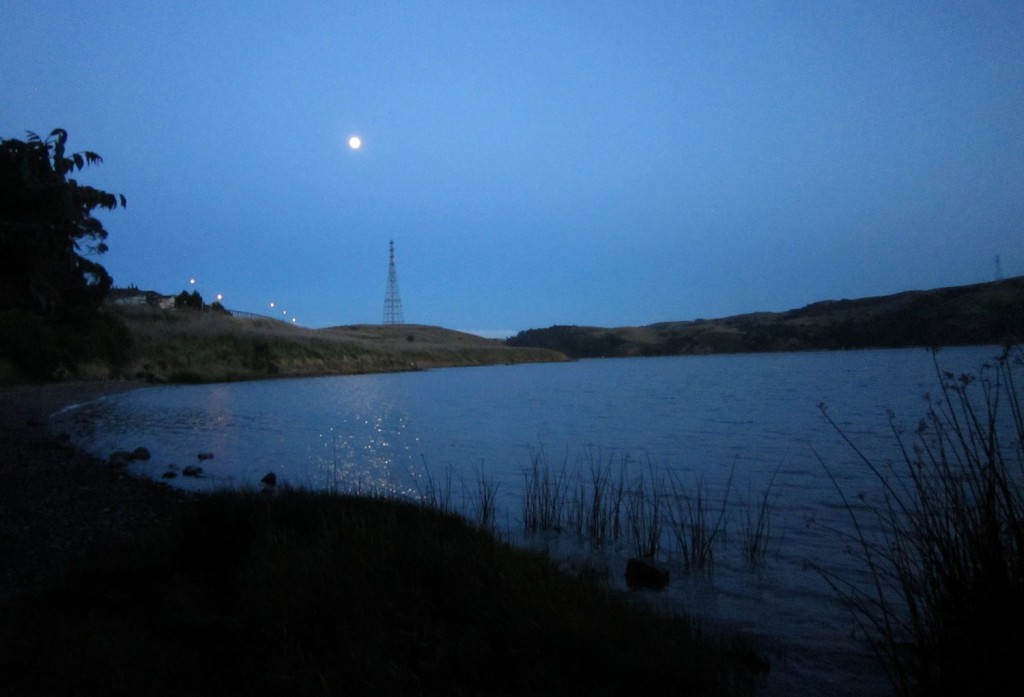 Full moon rise from Glen Cove