Announcement: A final closing ceremony for the prayer vigil and
encampment at Sogorea Te will be held on Saturday, July 30th, starting at noon. During the ceremony, long-term participants and warriors will be honored and the sacred fire that has been continuously tended for over 100 days and nights will be allowed to burn out.
Bring chairs to sit in and food to share. We'll be asking volunteers to take trash out with them as they leave. Also, on Sunday the 31st, we will work together to pack everything up and to thoroughly clean and restore the grounds. Extra hands will be very much appreciated.
On Monday the 25th, a representative of Yocha Dehe visited Sogorea Te and walked the grounds with Protect Glen Cove Committee members, who pointed out all the specific areas of cultural concern. He brought with him a letter from Marshall McKay, the Chairman of Yocha Dehe. A personal note from McKay accompanying the letter stated that "It is with heartfelt appreciation for your dedication to the preservation of the sacred burials and sites at Glen Cove that I send this message…Please know that while I cannot attend the closing ceremony, I will be with you in spirit."
The open letter "to our friends at Glen Cove" states, "On behalf of the Yocha Dehe Wintun Nation, I thank you for your efforts to protect the sacred sites here at Glen Cove in the City of Vallejo. With your help, we succeeded in securing a cultural easement that will forever ensure that Native Americans govern the protection of this area so cherished by those who gave us life… you have persevered through many difficulties and your willingness to support our efforts is so greatly appreciated."
The Yocha Dehe representatives also brought with them the news that the "reduced" parking lot still planned by GVRD is a 2 space parking lot for the handicapped. Careful testing will be done to make certain that the area where they want to place this lot contains no cultural materials or human remains.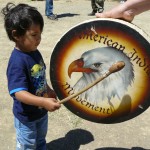 This past weekend was packed with special occasions and visitors, including a contingent of island indigenous people from the Oceania Coalition of Northern California (OCNC) that brought gifts and blessings, a delegation from "Free Peltier, Free Em All" with Fred Hampton Jr, and a group of Native Hawaiians who stayed late in to the evening, sharing songs and stories of Hawaiian struggles. The Vallejo Intertribal Council's annual Pow-Wow was held in downtown Vallejo over the weekend, and on Sunday, warriors and supporters from Sogorea Te came out in strong numbers to sing the AIM honoring song and Sogorea Te song.
Photos and a more detailed report from this weekend's events will be posted soon!
Recent articles & media
A few photos – more to be posted in forthcoming "weekend update"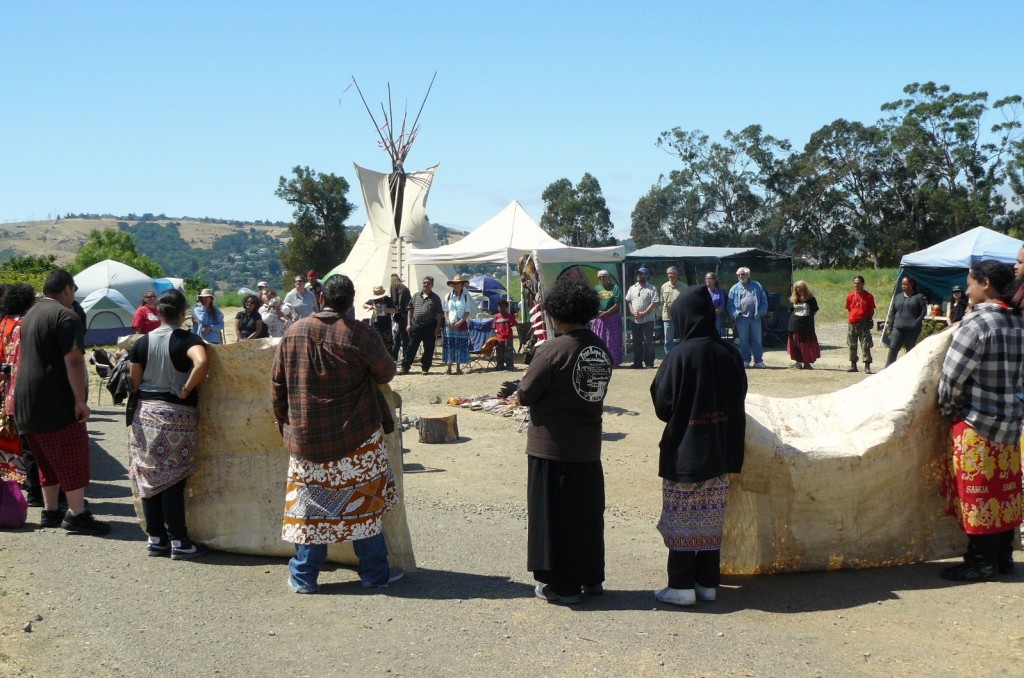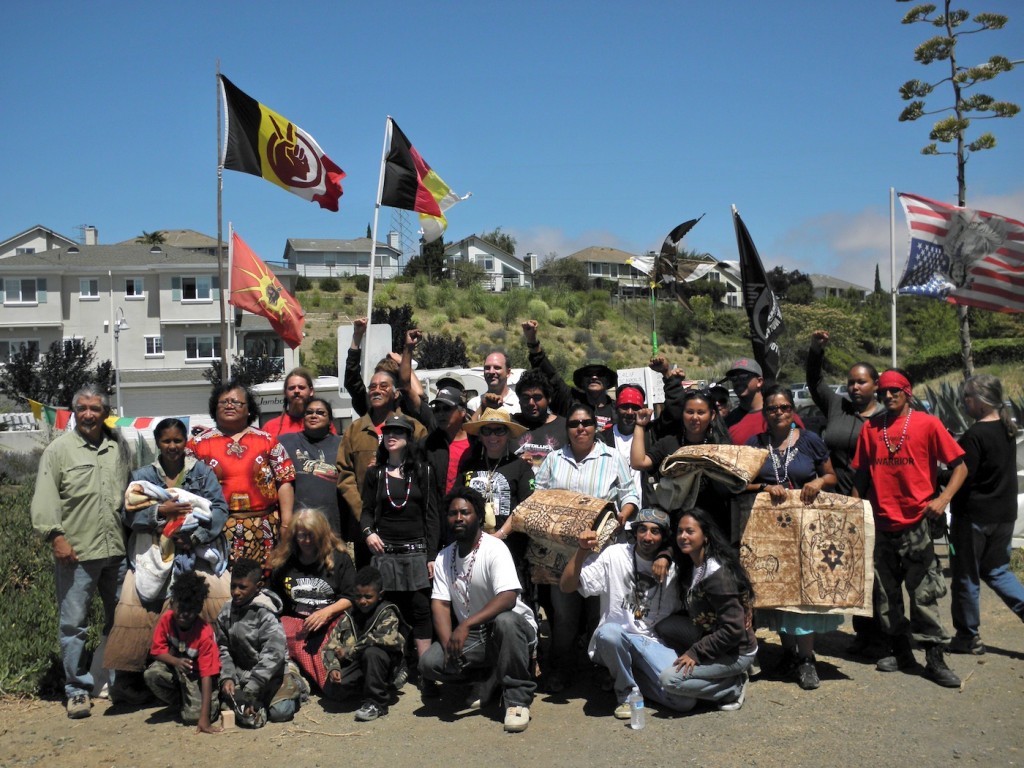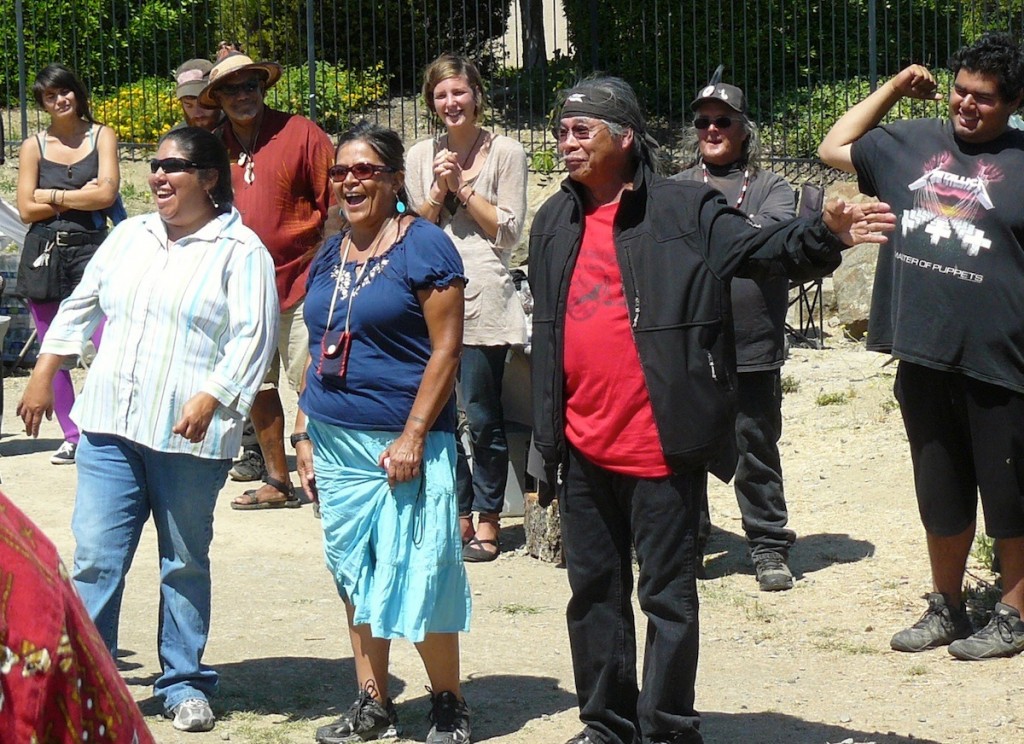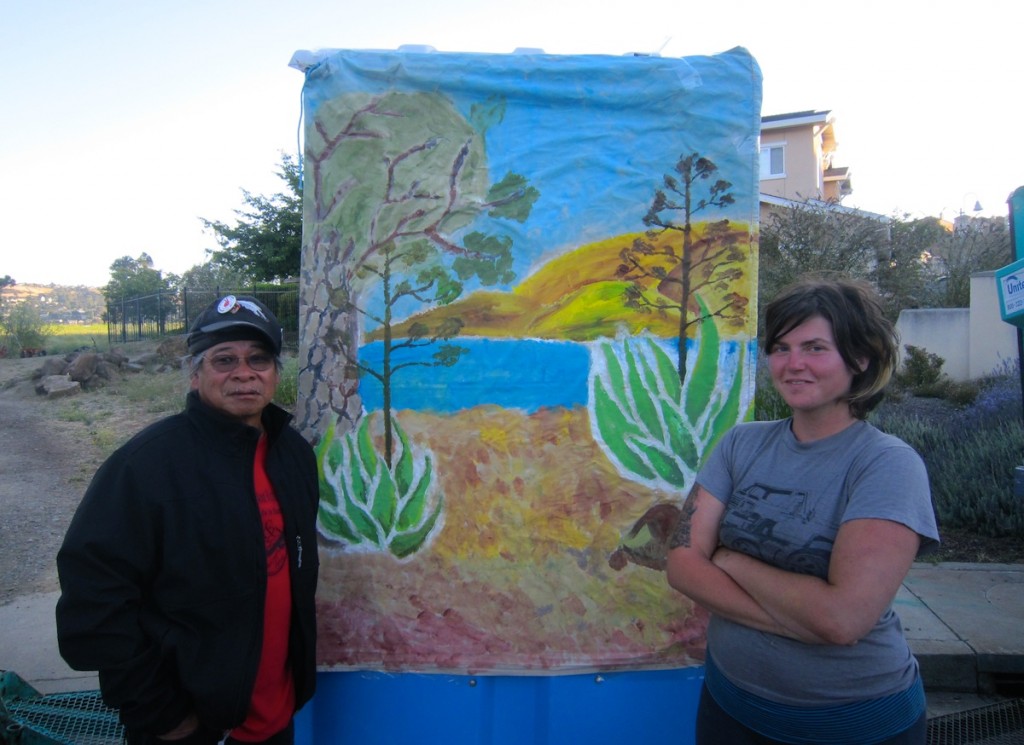 Porta-potty mural… thanks, Clarice!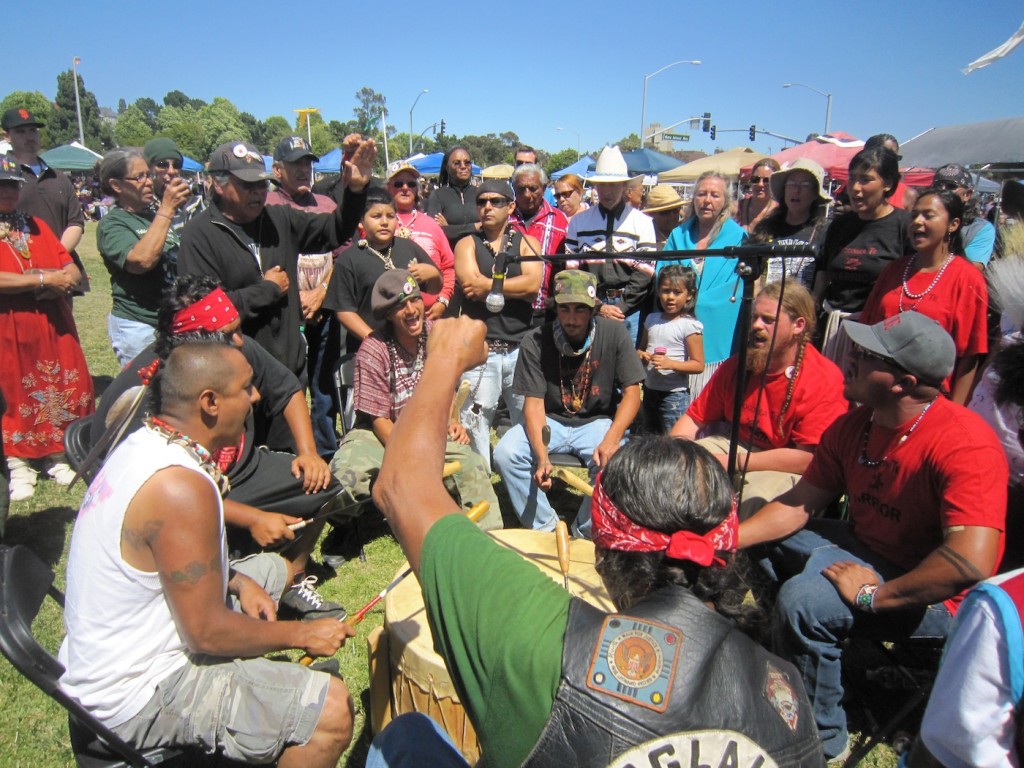 Singing the Sogorea Te song at the Vallejo Inter-tribal Council Pow-Wow in downtown Vallejo.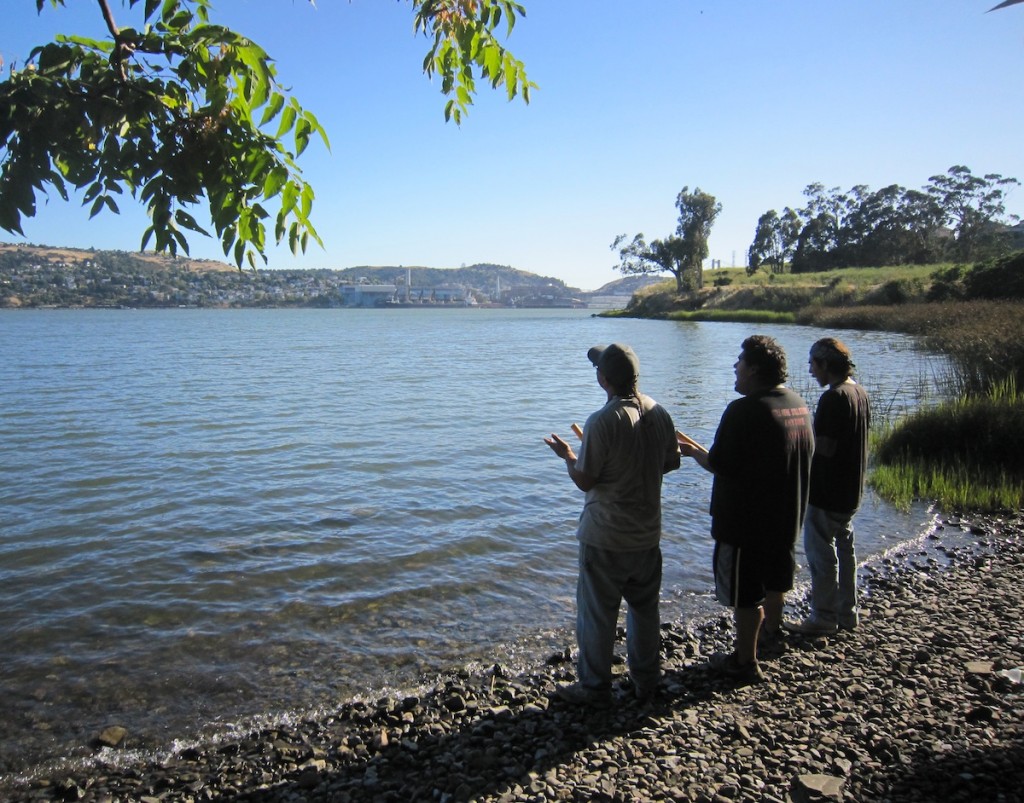 Prayer songs with elderberry clappers at the edge of the cove.